Academics at The Franciscan School encourages student participation in religious, intellectual, cultural, physical, social, and civic activities, inside and outside the classroom.
Faculty and staff strive to create a value-centered, holistic environment that's rooted in faith and consistent with Catholic teaching, Franciscan tradition, and academic excellence.
The academic curriculum aligns with the North Carolina Standard Course of Study, National Standards, and Diocesan objectives and values.
Copies of the curricular scope and sequence from Kindergarten through Grade 8 can be found here.
Technology is seamlessly integrated throughout the academics at The Franciscan School. Every subject area in grades K-8 utilizes technology to connect learning points and challenge students.
iPad
Students in grades K-2 have access to iPads.
Portable Laptops
Students in grades 3-4 have access to portable laptops.
Google Chromebooks
Students in grades 5-8 receive Chromebooks as a part of our 1:1 Program
SMART Boards
SMART Boards are in every classroom, both core, and elective courses.
While there are no formal computer classes in K-5th grades, the computer lab is often reserved by those grades for projects when needed. In the Middle School, there are several computer electives, including Computer Programming, STEM, STAMP (Student Technology Ambassador and Mentor Program), and others.
Students also have access to school computers through the technology lab, the Media Center, mobile computer labs, computers in classrooms. Therefore, all students (grades K-8) must complete the Digital Citizenship and Online Safety curriculum.
SPEECH AND LANGUAGE THERAPY
The school has a contract with a licensed speech and language therapist for students who may need these services. Arrangements to include payment for these services follow a consultation with the parents and professionals.
TFS LEARNING SPECIALISTS
TFS has two certified Learning Specialists on staff to serve students with diagnosed learning needs in grades K-8. The role of Learning Specialists include:
Pull-out students up to 2 times per week

Provide remediation and curriculum assistance in a one-on-one or small group setting.

Assist with testing accommodations.

Assist teachers in the classroom.

Collaborate with classroom teachers, therapists, and tutors to maximize efforts.

Read & interpret psychoeducational evaluations / reports.
Please note that for students with diagnosed learning needs to remain eligible for accommodations and Academic Support, the psychoeducational evaluation must be current (within 3 years). Services for academic support are covered within the tuition cost for a student.
Literacy Program
The Franciscan School has a comprehensive literacy program that meets the individual needs of each student while setting high standards of achievement for all.
Foundational Skills
Fundations is a multi-sensory and systematic phonics, spelling, and handwriting program for our K-3 classrooms.
Structure
We utilize The Daily 5 structure during our literacy block to provide consistency and equality in classroom practices. This structure consists of 5 tasks: Read to Self, Work on Writing, Read to Someone, Word Work, and Listen to Reading.
Differentiated Instruction
We assess our students throughout the year using the Developmental Reading Assessment (DRA). This practice ensures we are meeting each child's needs in his/her reading journey. Our Leveled Library also provides teachers with books that help students develop skills to read independently, silently, and fluently.
Writing
The Diocese of Raleigh teaches writing through the 6 + 1 Traits of Writing . The Traits instruction provides a common language and shared vocabulary that builds confident writers.
Our Classrooms
Many classrooms utilize flexible seating to give students a choice in a preferred learning space while promoting collaboration, communication, and critical thinking.
The book and periodical collection is available to students throughout the school day, and audio-visual materials and equipment are available for classroom use. The following established policies are as follows for the different grade levels: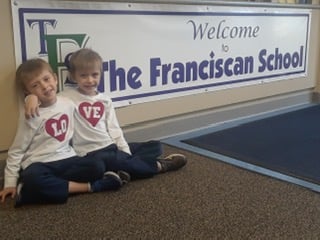 K-1: 1 book for 1 week

Grades 2-3: 2 books for 2 weeks

Grades 4-5: 3 books for 2 weeks

Grades 6-8: 3 books for 3 weeks

Grades 6-8: 3 books for 3 weeks

Student cannot check out materials if they have overdue, damaged, or missing items.

Students cannot check out reference materials from the Media Center.
Reminders for overdue materials are sent home periodically. At the end of each trimester, students who have materials unaccounted for will be asked to return them or pay a fee at the end of the trimester

Report cards are withheld until materials are returned or fines paid.

Fees are refunded for materials that are found within the school year.
Please make every effort to locate lost and overdue materials before paying library fines. The school may withdraw checkout privileges for students who repeatedly have late or lost books.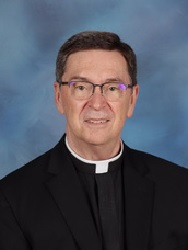 Msgr. Michael Clay, Pastor
The Catholic University of America
D.Min., M.Div., M.L.M.
Appointed: 2020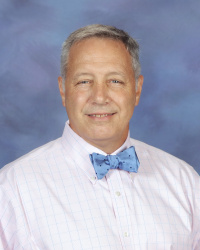 Michael Watson, Principal
Licensure: Middle School Science (6-9) and Principal (K-12)
BS, Molecular Biology, Florida Institute of Technology
Masters School Admin, NC State University
Appointed: 2007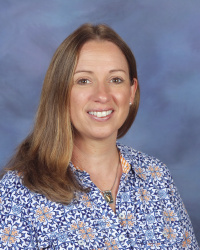 Dawn Smith, Assistant Principal Grades K-5
BS, Early Secondary Education, SUNY – Cortland
M.Ed., Middle School Education, UNC – Chapel Hill
Licensure:
Elementary Education Pre-K-6th
Mathematics & Social Studies 6th-9th
Appointed: 2020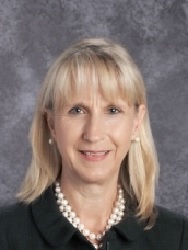 Colette Dziadul, Assistant Principal Grades 6-8
Licensure: Provisional Principal (K-12)
BA, English, Albertus Magnus College
MS, Counseling, Connecticut State University
Appointed: 2016
Laureen Wacenske, School Counselor
Licensure: K-12 School Counseling and
Secondary Social Studies
BA, Lenoir-Rhyne College
MS, Counseling, North Carolina State University
Appointed: 2000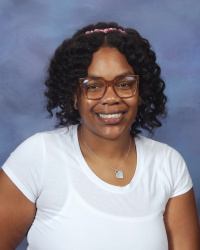 Victoria Lyles-Savage, Bridges Coordinator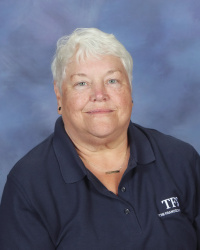 Alex Rommel, Administrative Assistant, Records, Before School Care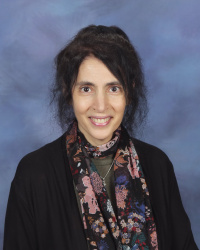 Lisa Cardello-Price, Bookkeeper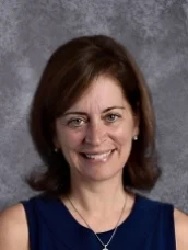 Joanne Sullivan, School Nurse
BSN and RN, Catholic University of America
Appointed: 2000