The Franciscan School strives to create a faith-filled environment that draws each member of the community closer to Christ. We believe that this is the strength and heart of our school – and it's what sets us apart. Nurturing our students in a prayerful environment with Catholic traditions allows us to develop a strong sense of community, provide a truly holistic education and launch gifted, gracious leaders into the world. To cultivate this environment, we introduce our students to the concepts of hospitality, generosity and service early on – and we develop daily, weekly and monthly rhythms that root our entire community in faith.


Each day, our students gather in the courtyard for Morning Prayer, where they give thanks for the day ahead – and each week, the entire Franciscan School community gathers in the church for Mass to celebrate the Eucharist. Students and staff also participate in service projects each month to extend hope and hospitality to others in the Triangle. By instilling these rhythms and values early on, we find that our students graduate educated in mind, strong in character and deeply responsive in service to others – ready to use their minds and talents to give back to their community and their world.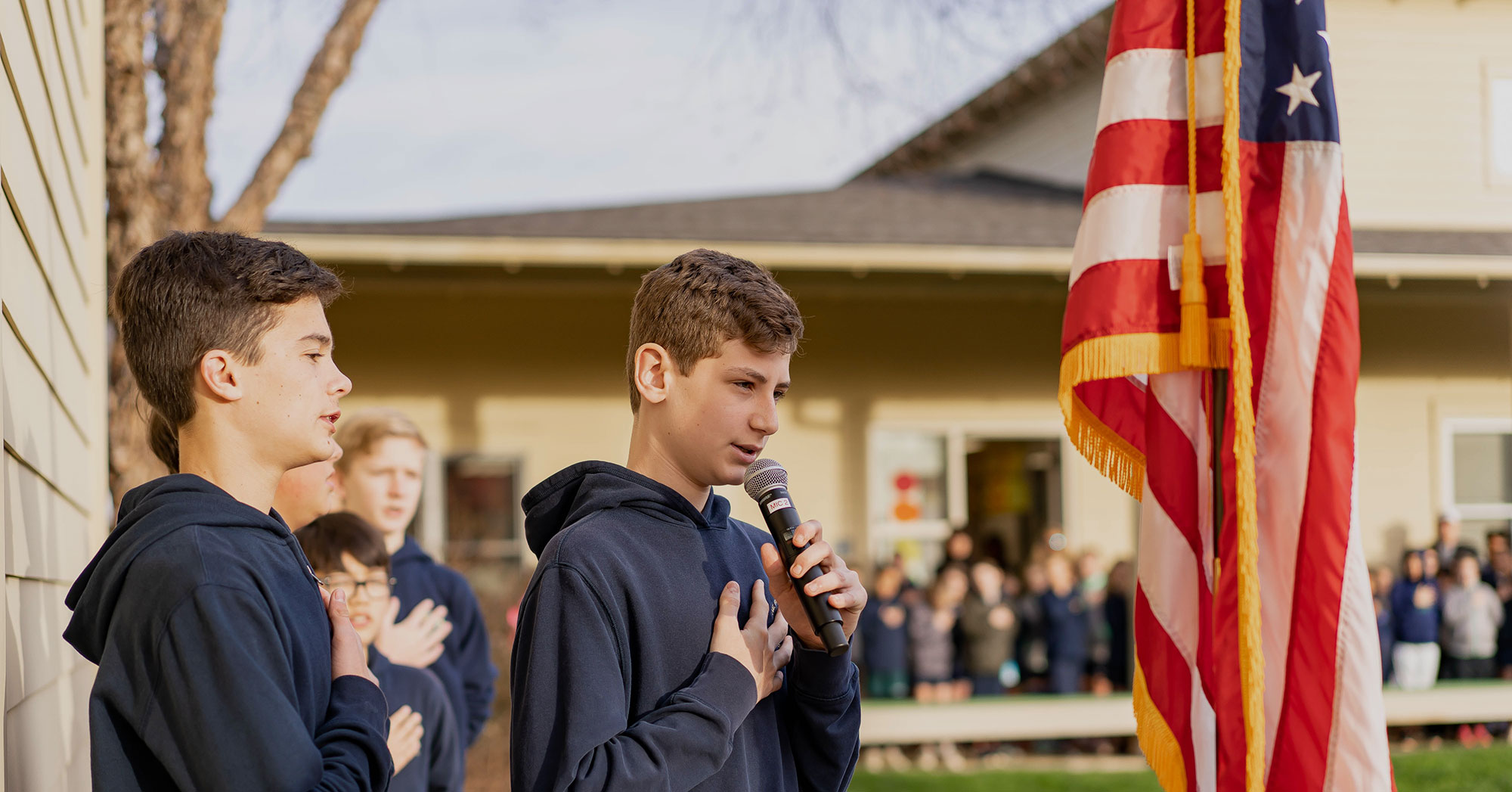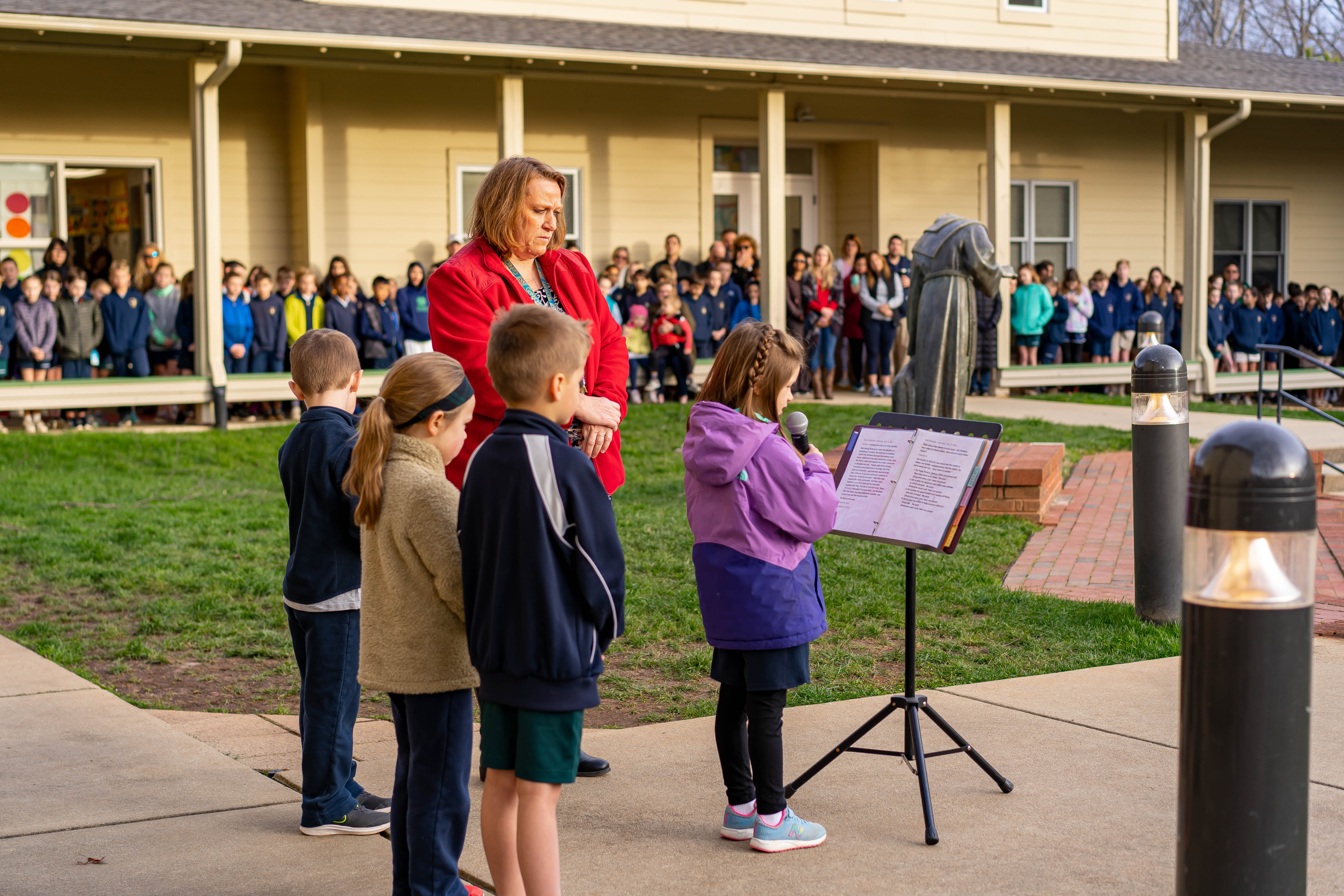 Religion Curriculum

The Diocese of Raleigh religion curriculum promotes lifelong faith formation. The curriculum serves as the framework for religious instruction, but the goal is to assist all students to grow in an understanding of their faith as Roman Catholics and deepen their relationship with Jesus Christ. Certain elements of our faith are revisited in greater depth at each grade level of the Curriculum

The curriculum is structured according to the six fundamental tasks of Catechesis set forth in the National Directory of Catechesis. The Diocesan Religion Curriculum is rooted in these six fundamental tasks: Knowledge of Faith, Liturgical Education, Moral Education, Teaching to Pray, Education for Community Life, and Missionary Initiation. Each of the six tasks is delineated into two components: Essential Concepts, which are the broad categories repeated each year so that the students may gradually deepen their understanding of the faith according to their age and ability and Core Content that indicated specific knowledge students will recognize, know and be able to articulate at their grade level.

In addition, we celebrate the Eucharist together with the St. Francis Community every Wednesday, holy days, and special liturgical celebrations (First Eucharist, Baccalaureate etc.). For these weekly liturgies, different grade levels are responsible for the preparation on a rotating basis and participate in every aspect (choir, gifts, readers, ushers, cross bearer, greeters) of the mass.