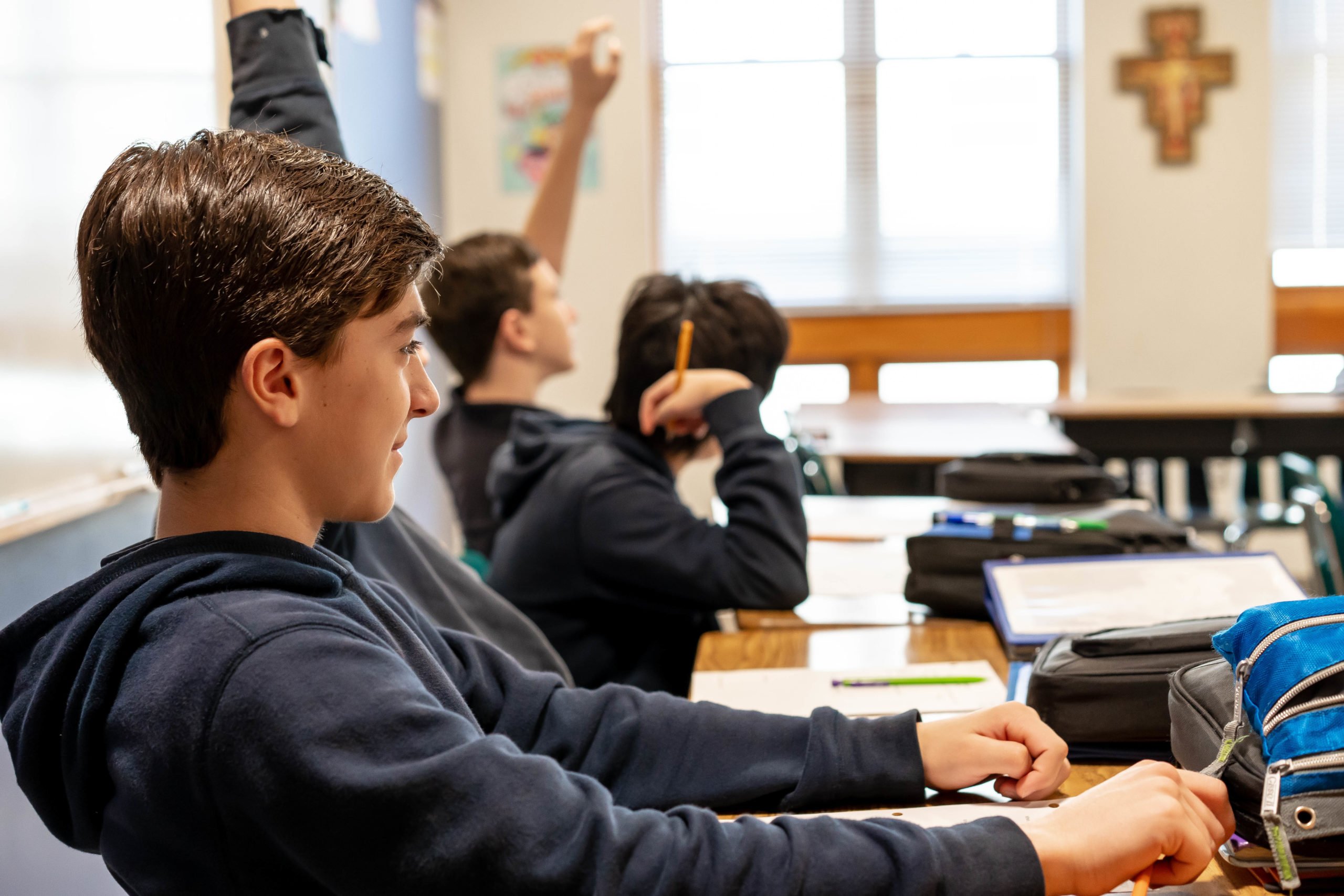 The Franciscan School is Curriculum Grounded in Innovation
Finding the ideal Catholic school for your child can be an extensive process. Does the coursework provide your child with a faith-filled education while challenging them academically? Will they receive the academic support that they need? And how does the school incorporate STEM into the classroom?
At The Franciscan School, our curriculum combines the traditional religion course learnings with the application of STEM, extracurricular education, and professional academic support.
STEM is #1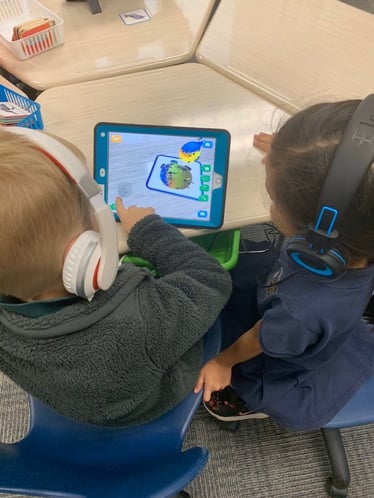 It's estimated that 2.4 million STEM jobs go unfulfilled each year, with earning potential that is 12-30% more than non-STEM occupations across all educational levels. In turn, we prioritize STEM-learning within each grade level and immerse students into the world of technology.
In addition to general science courses for grades K-8, your child will participate in an Information and Technology class. This course provides students with the capacity to apply what they've learned in a digital world. It ensures that they are aware of the ethical and societal issues involved in the use of technology.
Our middle school students also have the opportunity to participate in the TFS and NC Regional science fairs, STEM electives, including the forensics and computer programming elective, and the Student Technology Ambassador and Mentor Program (STAMP).
Above all, our students utilize technology to connect learning points and develop the skills needed to complete their assignments. From Kindergarten through the eighth grade, students have access to classroom devices to practice their skills. For instance, students in grades K-2 have iPads; grades 3-4 utilize portable Chromebooks, while students in grades 5-8 receive Chromebooks as part of our 1:1 technology program.
Going Beyond the Core Courses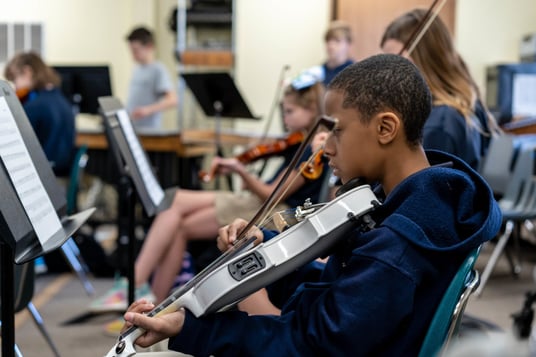 In response to growing trends in STEM, some schools and districts have opted to restructure their budgets and curriculum to meet the growing demand. Unfortunately, many elective programs have been cut and are at risk of being pushed out.
However, at The Franciscan School, we understand the short and long-term benefits of extracurricular learning. For instance, art, music, and physical education electives improve student attendance, and one study even found that students who took four years of art scored 91 points better on the SAT exams.
Thus, we strive to provide our students with a holistic learning experience. All students participate in art, music, and physical education classes that improve their motor, spatial, and language skills and encourage teamwork and community involvement.
Overcome Challenges With Our Academic Support Program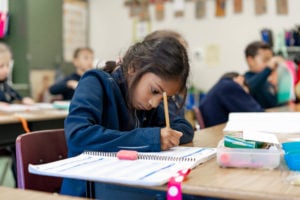 The Franciscan School is committed to the success of all our students. We know that academic challenges can discourage students from wanting to learn, but we don't let that get in the way. Our Learning Specialist and Licensed Speech and Language Therapist are available for students who have diagnosed learning needs. Your child will receive remediation and curriculum assistance in one-on-one and small group settings. In addition to testing and other accommodations as needed. Ultimately, we partner with you to create a plan of action that prepares your students for success.
Let Us Show You Why We're the Best Option
The Franciscan School curriculum is the foundation on which we've built the last twenty years of educational excellence. Yet, you don't have to just take our word for the excellent education we provide. Tour our campus to see our curriculum in action. You'll have an opportunity to observe the use of technology in the classrooms or the ways that students work together when playing team sports during PE class. Our faculty and staff are eager to meet you and answer all your questions.
Please complete the inquiry form at the bottom of the page to submit a tour request, and someone will contact you about upcoming tour dates!