As The Franciscan School begins the 20

th

year of service to the

St. Francis of Assisi Community. As part of a Catholic Academic Education there are three main goals for the faculty, staff, and students.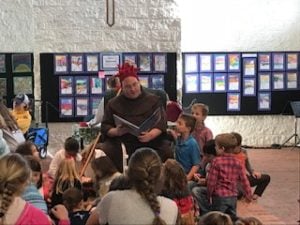 In a private catholic academic education the first goal is to continue to provide a challenging curriculum. As well as maintain high expectations for all students. Each student will be encouraged to master the necessary skills to do well in the classroom and excel academically. Through their TFS experiences, all students will be socially and spiritually ready for the opportunities of the high school environment. The faculty serve not only the role of teachers but role models and mentors as well. Each of the faculty wants students to succeed and to learn from the times they may struggle.
The second goal is to develop life-long learners, as highlighted in our mission statement, as well as our Catholic academic education. Education at The Franciscan School is about students learning to love, appreciate, experience and enjoy the world through all of their subjects, whether math, language arts or their electives. The experience of learning how to think through problems and creatively solve them is a life-long skill that builds thoughtful and independent citizen leaders.
The last and most important goal is to create a safe learning environment for all who come to the campus. Students and staff deserve a school and work environment where they feel safe and comfortable. Those that work hard in the classroom will achieve academic mastery and grow in their involvement with the school as well as the church community.
It is an exciting time for the community of St. Francis. The Franciscan School looks to celebrate all of the pieces that have culminated in twenty years of excellent catholic education. As the celebration continues the school looks to move forward with the promise of continued excellence in academics, faith and service.